For the second time in three seasons, the Los Angeles Lakers will be competing for a spot in the playoffs via the Play-In Tournament.
Two years ago it was to defend their title, defeating the Warriors in the play-in to eventually drop to the Suns in six games.
This year, the No. 7-seed Lakers will host the No. 8-seed Timberwolves for a chance to take on the Grizzlies in a seven-game series. While the T-Wolves will be missing vital pieces to their team, it is essential that LAL handles business and clinches the seventh seed to stay on the side of the bracket that favors them the most.
Minnesota @Timberwolves Status Report in advance of tomorrow's game at Los Angeles Lakers: pic.twitter.com/nwKrPUEz9Y

— Timberwolves PR (@Twolves_PR) April 10, 2023
THE MATCHUP
One game stands in front of them competing against the likes of the Grizzlies, Warriors and Kings or the Nuggets, Suns and Clippers.
For the first time in their tenure with the Lakers, LeBron James and Anthony Davis will be hosting a full capacity crowd in a playoff setting at Crypto.com Arena against the Timberwolves. LA is 1-2 against the Wolves this season, although one of those was at the beginning of the season prior to trade deadline.
Although the T-Wolves will be playing without Rudy Gobert and Jaden McDaniels, it is important that the Lakers refrain from taking the day off. McDaniels is Minnesota's premier All-NBA defender who would've gotten the LeBron assignment, and the DPOY legend himself, Gobert, handles the paint and is there to yield AD from dominating.
Not having those two in the lineup creates critical holes.
Maybe Gobert's absence isn't as crucial, though. AD has dominated the Wolves in the two times he's played against them this season. Averaging 38.0 points, 11.0 rebounds and 2.0 blocks per game on 56.3% shooting from the field.
https://twitter.com/Klutch_23/status/1645199974395699200?s=20
PLAY-IN HISTORY FOR KEY PLAYERS
Even though it is not the playoffs, the play-in games have an intensity only certain players are able to handle. That said, LAL's 'big three' have had their own fair shares of playoff-clinching performances.
LeBron and AD Did it Already
In his first and only play-in game against the Warriors on May 21, 2021, LeBron did what he had to do to lift his team above the Dubs. He posted a 22/11/10 triple-double and was a +13 in a game that they won by three (103-100). More historically, though, he hit a crucial go-ahead three with under a minute left right after being poked in the eye.
"After Draymond's finger to the eye, I was literally seeing 3 rims out there. I just shot at the middle one…I definitely wasn't leaving the floor, no matter if I had to put a pirate patch on my eye."

Every angle of LeBron's game-winning three over Steph + Postgame comments pic.twitter.com/cWd9yw5bq9

— Ballislife.com (@Ballislife) May 20, 2021
It's safe to say LeBron is that guy when it comes to elimination games.
AD played in that same game with LeBron. Davis complemented LeBron as should on the way to that play-in win. He led the Lakers in scoring with 25 points and tacked on 12 rebounds in 42 minutes of play.
Russell Did it Last Season
D-Lo played in a play-in more recently than his star counterparts — last season. Russell went off against the Clippers en route to a win. The floor general scored 29 points, snagged five rebounds, dished out six assists and finished a +12 on the night which was the highest among both team's starters.
D'ANGELO RUSSELL IN THE 2022 PLAY-IN GAME

🧊 29 points
🧊 6 assists
🧊 5 rebounds
🧊 10/18 FG
🧊 3/5 3PT
🧊 Win

D-Lo is built for this 🥶 #LakeShowpic.twitter.com/O2Vp5aZhoQ

— Lakers Lead (@LakersLead) April 10, 2023
All the Lakers need is at least 75% of what D-Lo was in that game and they should cruise past Minnesota for the No. 7 seed.
LOOKING AT THE SLATE AHEAD
Securing the seventh seed with a win on Tuesday puts the Lakers in a great position looking ahead. Lets check it out: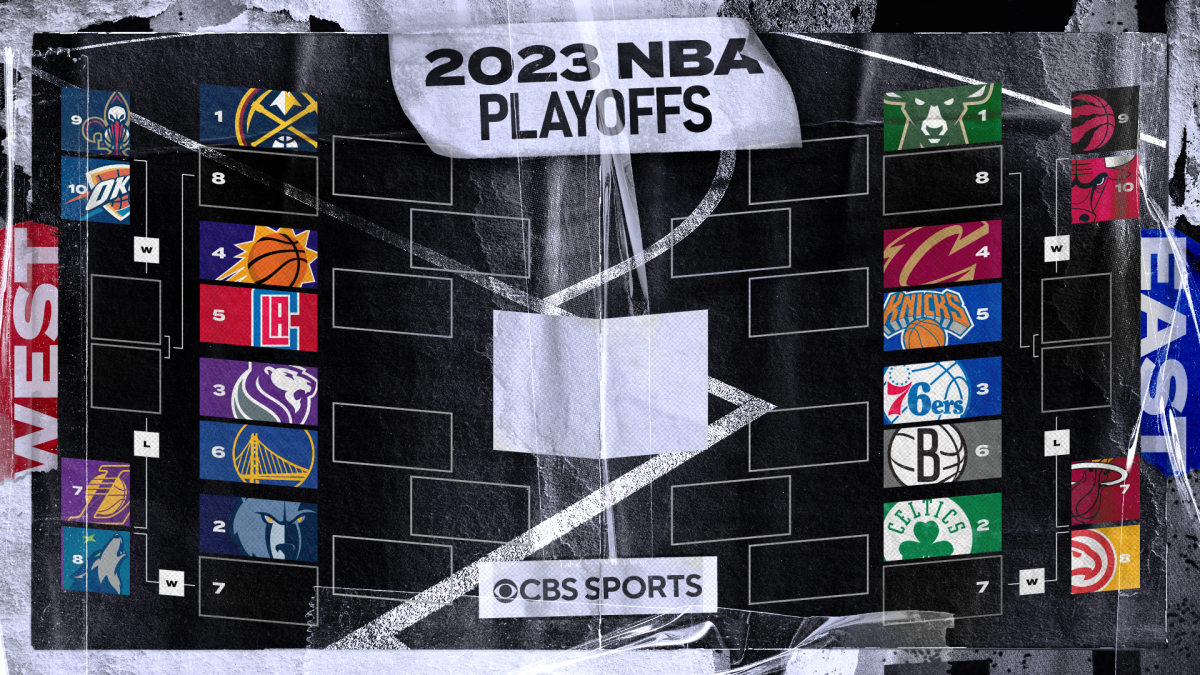 Round One: Being able to rest for five days and taking on Memphis in the first round is a much better deal than having to play a second play-in game and then taking on the conference's top seed in Denver. Memphis, although young, is a very solid team. But the absences of Steven Adams and Brandon Clarke hinder them from being able to contain Anthony Davis.
Round Two: As the seventh seed, a first-round win sees the Lakers playing against the winner of Golden State and Sacramento, which is extremely more favorable than having to see the winner of the Clippers and the Suns. One of either Kawhi Leonard and Kevin Durant being eliminated in the first round is massive for the conference. Potentially seeing a young and inexperienced Kings team would be a great West-Semis matchup for LAL.
Aside from the youth, they just don't have a concrete answer for LeBron or AD in a playoff setting.
Round Three: Looking ahead to a potential WCF appearance, the Lakers would have to play one of Denver, Phoenix or the LA Clippers. Playing any of those teams in the playoffs is pretty frightening, but with a trip to the Finals on the line, it's very hard to bet against LeBron James and Anthony Davis.
In the 64 conference finals games of his career, LeBron has averaged 29.4 points, 8.6 rebounds and 6.9 assists per game for a 42-22 record overall.
AD has only played in one conference finals series in his career but like his name entails, he (A)bsolutely (D)ominated. Against the Nuggets in the bubble, Davis put up 31.2 points per game on 54.3/33.3/90.9 shooting splits. The Brow shows out when it gets serious.
IN THE END…
Regardless of how this Lakers season ends, the team they have now is not one to dismiss. They have the best record in the West since the All-Star break and are coming into this playoffs riding momentum and ready to prove many people wrong. Should they get eliminated at any point, it is absolutely imperative that this squad gets a training camp under their belts and runs it back next season.
But for now, Los Angeles is back where it belongs— competing for a championship.
ALL HAIL KING JAMES! The King is holding court, and you can snag your ticket to this regal Lake Show with this LeBron James Los Angeles Lakers Bighead Bobblehead. Take 15% off your entire order at checkout with the code THELEADSM15