Let's break down the number one seed in the Eastern Conference, the Boston Celtics', free agents. After the 2016-2017 season the Celtics will have five free agents beginning July 1st. They are Gerald Green, Jonas Jerebko, Amir Johnson, Kelly Olynyk, and James Young.
Gerald Green (SG/SF), Unrestricted
Gerald Green is an unrestricted free agent going into this off-season. This past season, Green averaged 5.6 points and 1.8 rebounds while shooting 41% from the field and 35% from 3, over a mere 11.4 minutes per game. Green is known for being extremely athletic and explosive, but couldn't find a steady role in Brad Stevens' rotations. Look for Green to test the market. 
Jonas Jerebko (PF), Unrestricted
Another unrestricted free agent, Jerebko, will be hitting the market after a standout playoff appearance against the Cavaliers. His fire and ability to trash talk ended up being a huge part in Boston's game three win over the Cavs in the Eastern Conference Finals. During this past season Jerebko averaged just 3.8 points, ppg, 3.5 rebounds over 10.7 minutes per game, but is a significant role player that could benefit any team. Jerebko played in 78 games this past season and shot 44% from the field while shooting 35% from deep.
Amir Johnson (PF), Unrestricted
Johnson will be Boston's third unrestricted free agent during the 2017 off-season. Johnson, who played the most of all five free agents (80 games), averaged 6.5 points, 4.6 rebounds, 1.8 assists, .78 blocks and .64 steals over 20.1 minutes per game.
Kelly Olynyk (PF/C), Restricted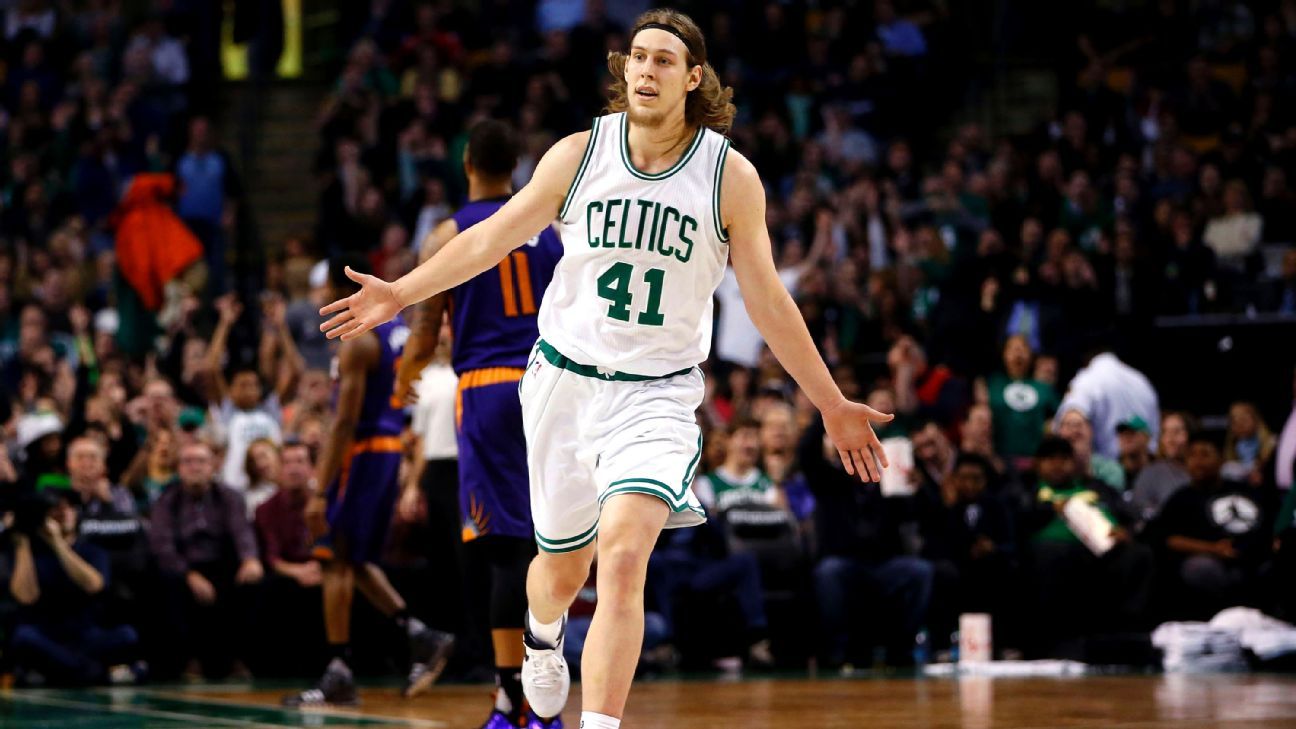 Olynyk will be the Celtics' only restricted free agent this off-season, meaning he will stay with Boston should they match any offer sheet given to Olynyk. Over 75 games this season, Olynyk averaged 9.0 points, 4.8 rebounds, and two assists over 20.5 minutes per contest while shooting a solid 51% from the field and 35% from beyond the arc. Olynyk carried the Celtics to a game seven victory over the Washington Wizards in the Eastern Conference Semifinals which should draw a lot of interest from other teams in need of a big who can shoot. The Celtics may have a difficult time matching any offer sheet Olynyk is offered. 
James Young (SG), Unrestricted
James Young rounds out Boston's list of free agents. In just 29 games this season, the 21-year-old averaged just 2.3 points in 7.6 minutes per game. Young was a non-factor in the postseason and only received garbage minutes during the regular season. Young should look elsewhere for a more substantial bench role.
Each day this week a list similar to this will be put out for each team in the Atlantic Division. As we move closer to July 1st and throughout the off-season, we will provide updates on player's statuses and where they may end up.